Project:
 Advanced Calendar Application
My Role:
 Lead Product Interaction Designer
While woking at Jamdeo, I was asked to take the lead on designing a Calendar application for one of Hisense's smart TVs. I had to find elegant and user friendly solutions for showing users content recommendations inside the calendar app, as well as integrate the voice command reminder creation process. 

See my design work as taken from the final interaction design specification I wrote.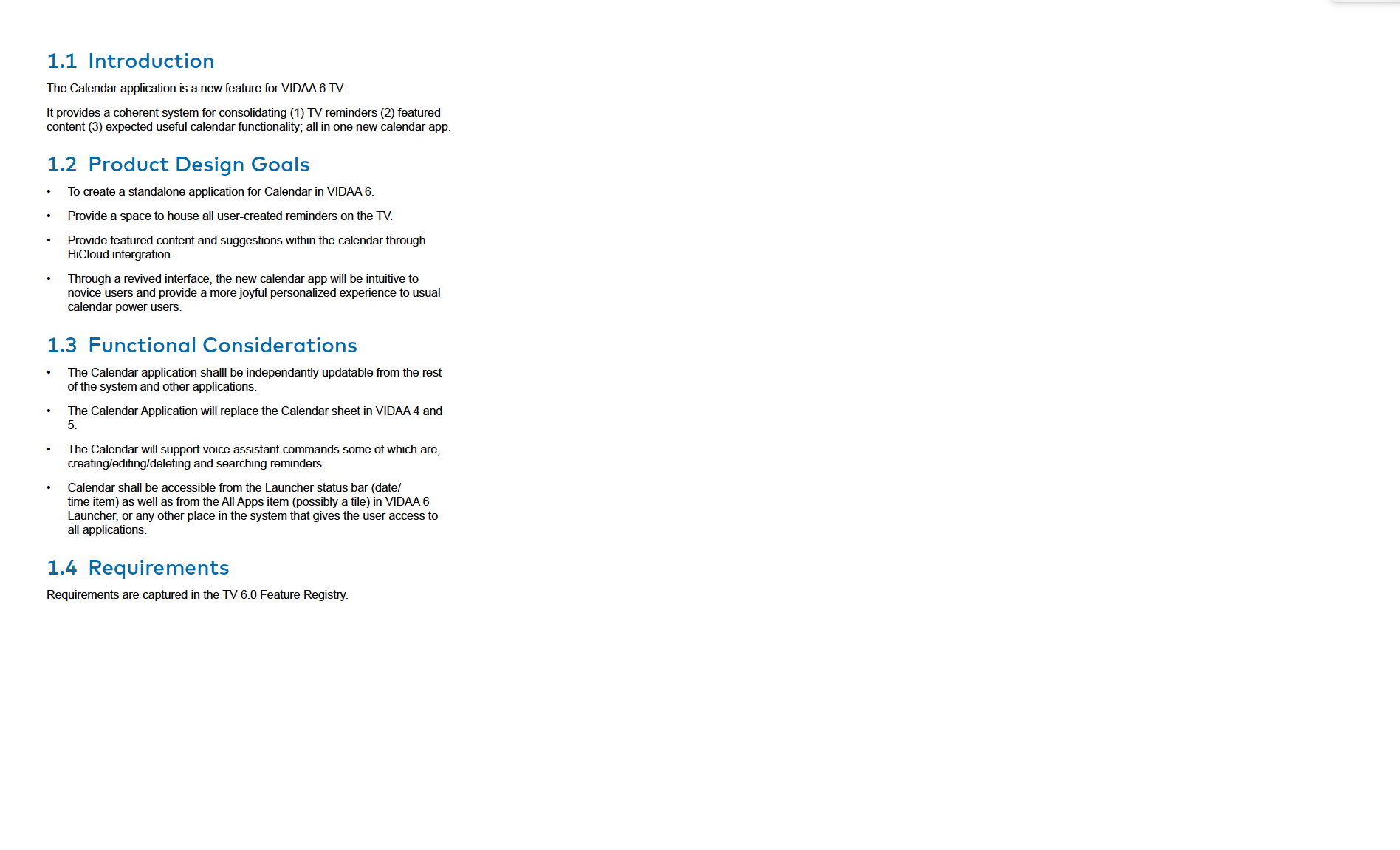 User Flows and Wireframes