Project:
 A3 Dual Screen Phone Redesign
My Role:
 Product Interaction Designer
The Hisense A2 Pro dual screen phone provided users with many features of a leading mobile operating system coupled with an E-Ink screen on the back of the phone. However, usability testing proved that the user experience of transitioning from the main Oled screen to the E-Ink screen required optimization. Along with the product team I worked on re-defining the experience for the A2 Pro E-Ink Dual Display phone.
My main individual focus as an interaction designer was to redesign the error prone experience of flipping the phone, to one that provides users with an engaging and forgiving approach to flip from one screen to the other. In addition to functioning as an E-reader, the E-Ink screen also provides users with multiple useful functions such as a digital assistant with customizable widgets. The purpose of the widgets was task-oriented, which meant that user could easily scan important information via their widget panels, add/edit widgets, and read everything on the E-ink screen clearly under direct sunlight.
My Early Sketches of Alternate Approaches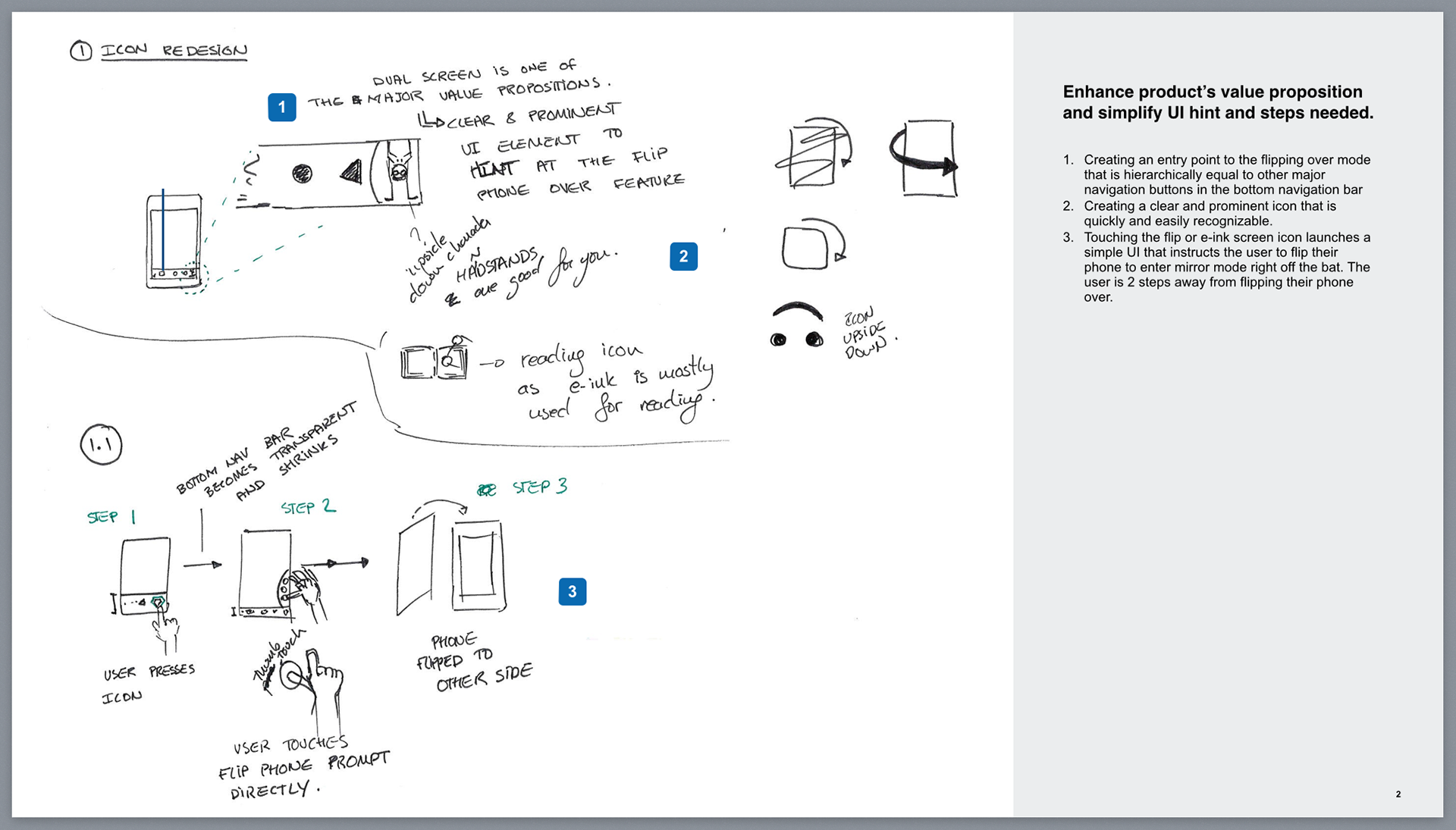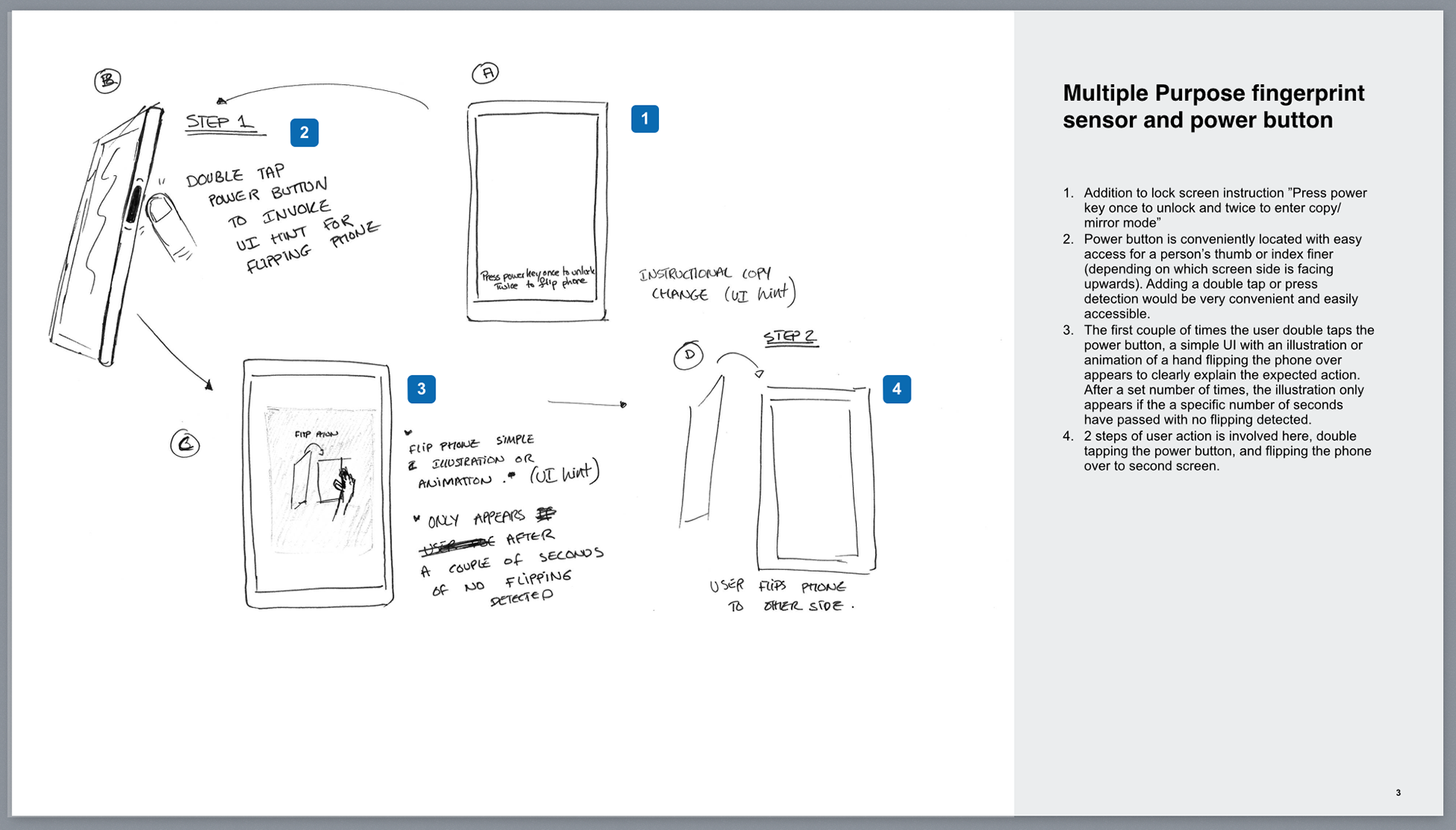 In collaboration with two other interaction designers I created a UX foundations document to describe best practices to follow when designing and building a dual screen phone with an E-Ink screen. The foundations guide was integral to our process as it acted like a design code  through out all the phases of the product life cycle. It was the result of researching and bench-marking subject matter experts in the industry. Here are some examples from the UX foundations design principles: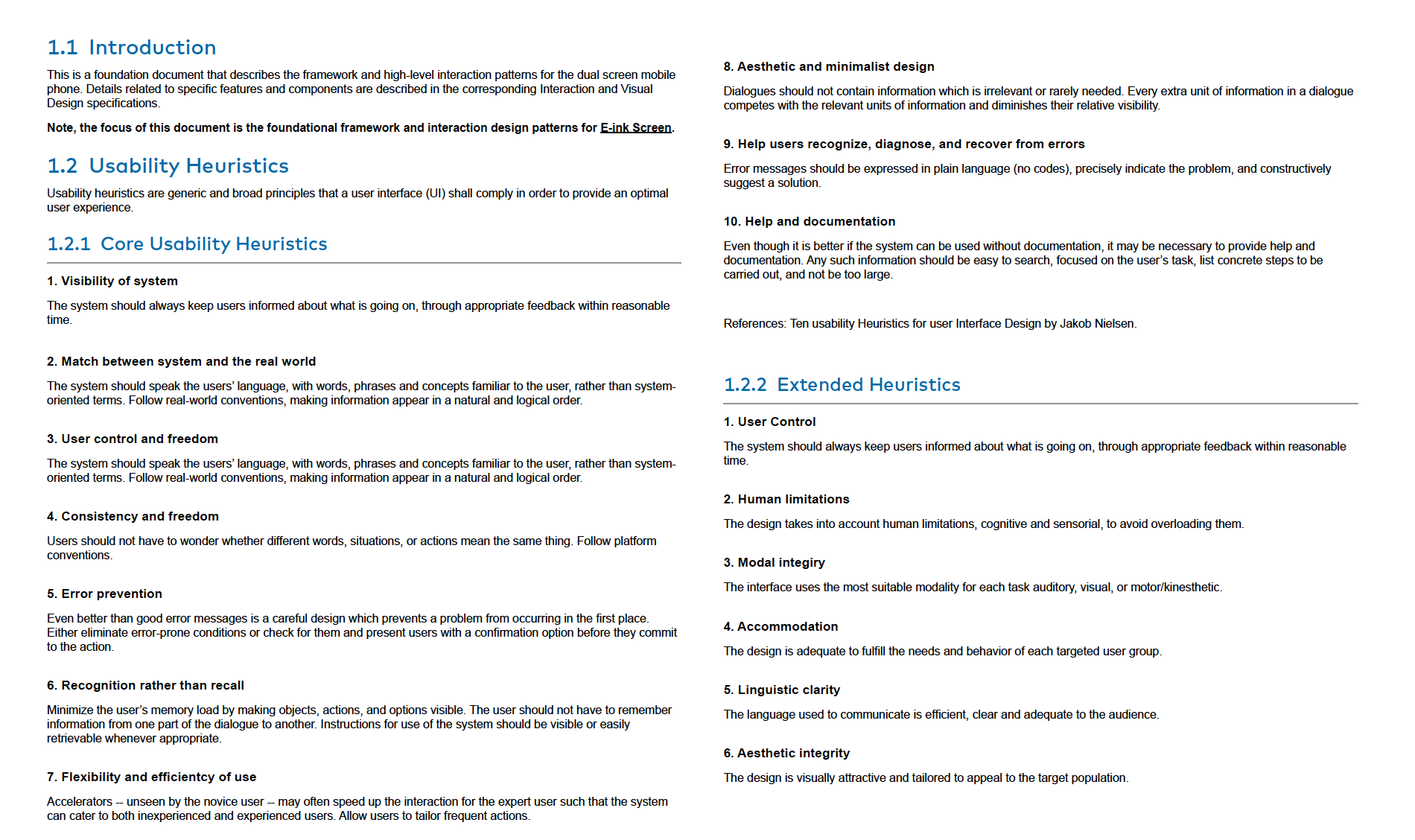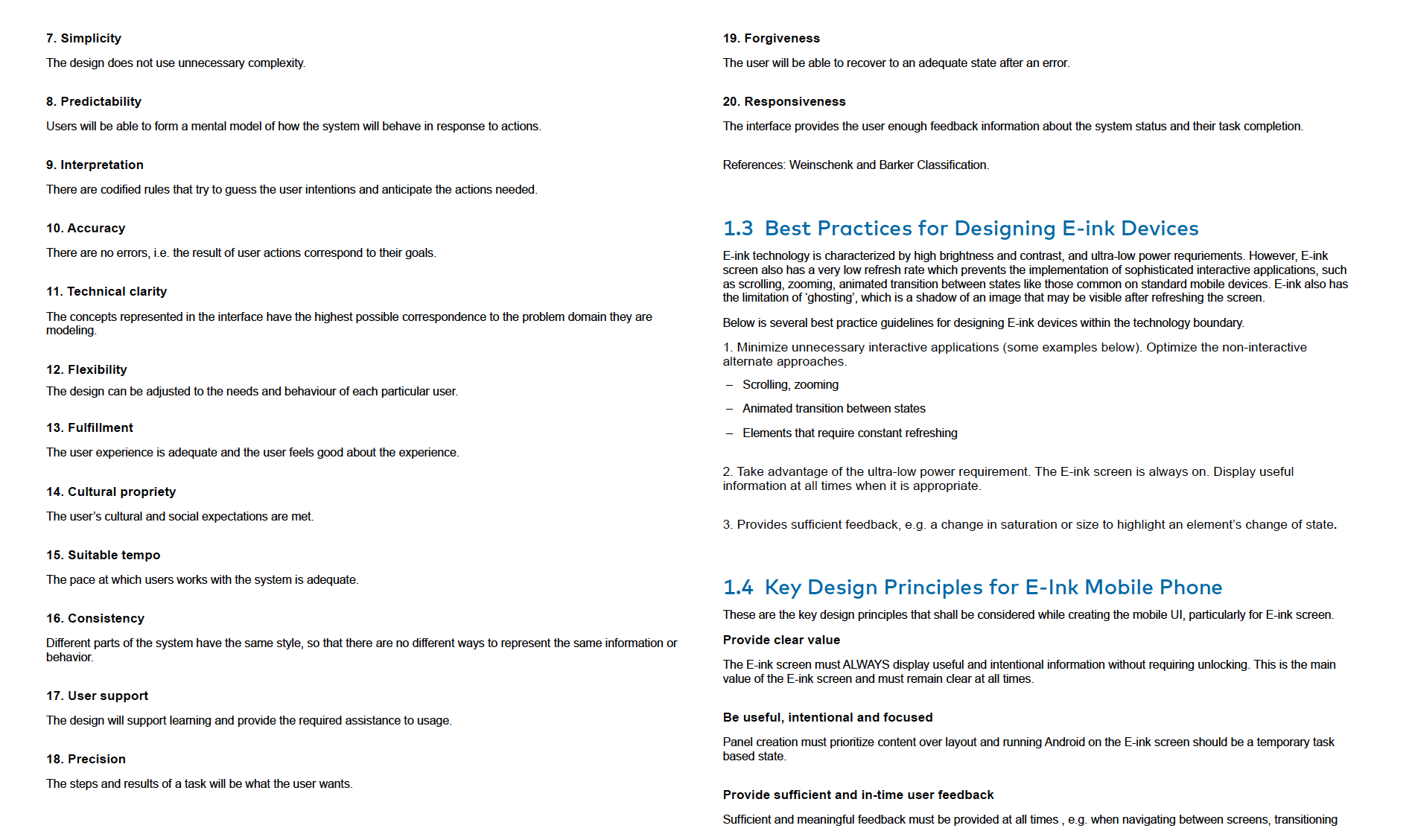 User Research Results and Design Direction 
In order to set a new direction of the product, we went through a thorough analysis of the user and market research as well as the usability testing results. I helped the executive team prepare a presentation to clearly highlight the insights retained from research and testing, as well as define the design direction. See some of the important points from the presentation below: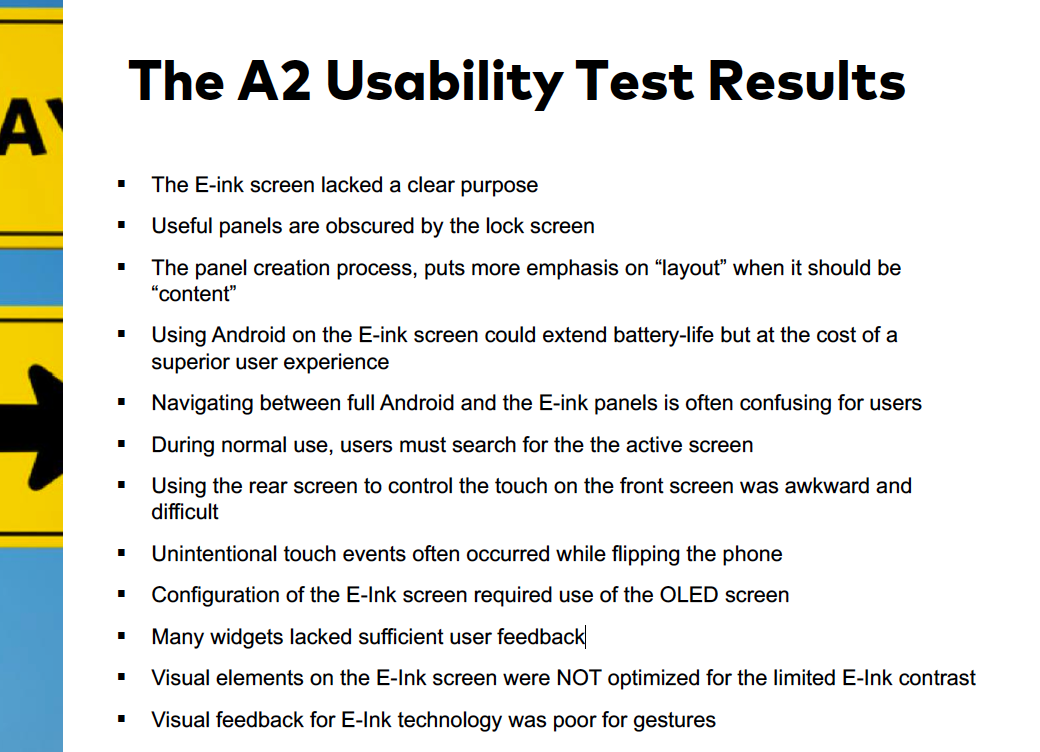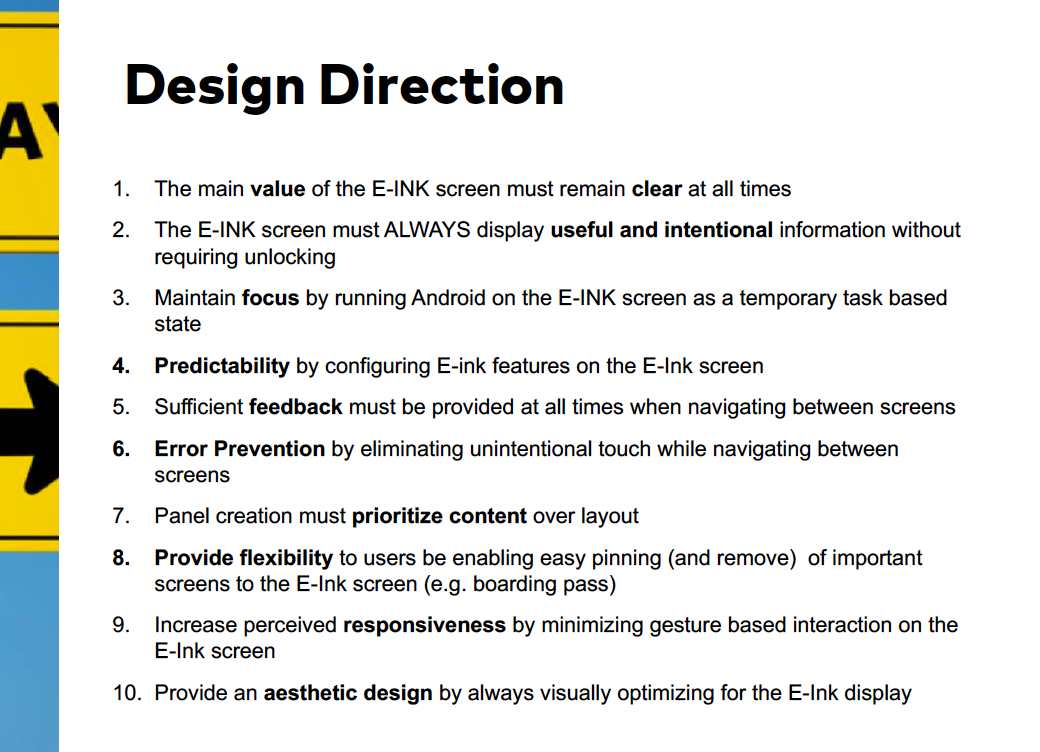 E-Ink Launchpad: Interaction Design Specification
As mentioned earlier I worked on the interaction design specification of the transition fro E-Ink screen to the main screen and vice versa. I created wireframes, user flows and defined the interaction behaviour and consolidated it all in an interaction design specification document. See some examples of my work below: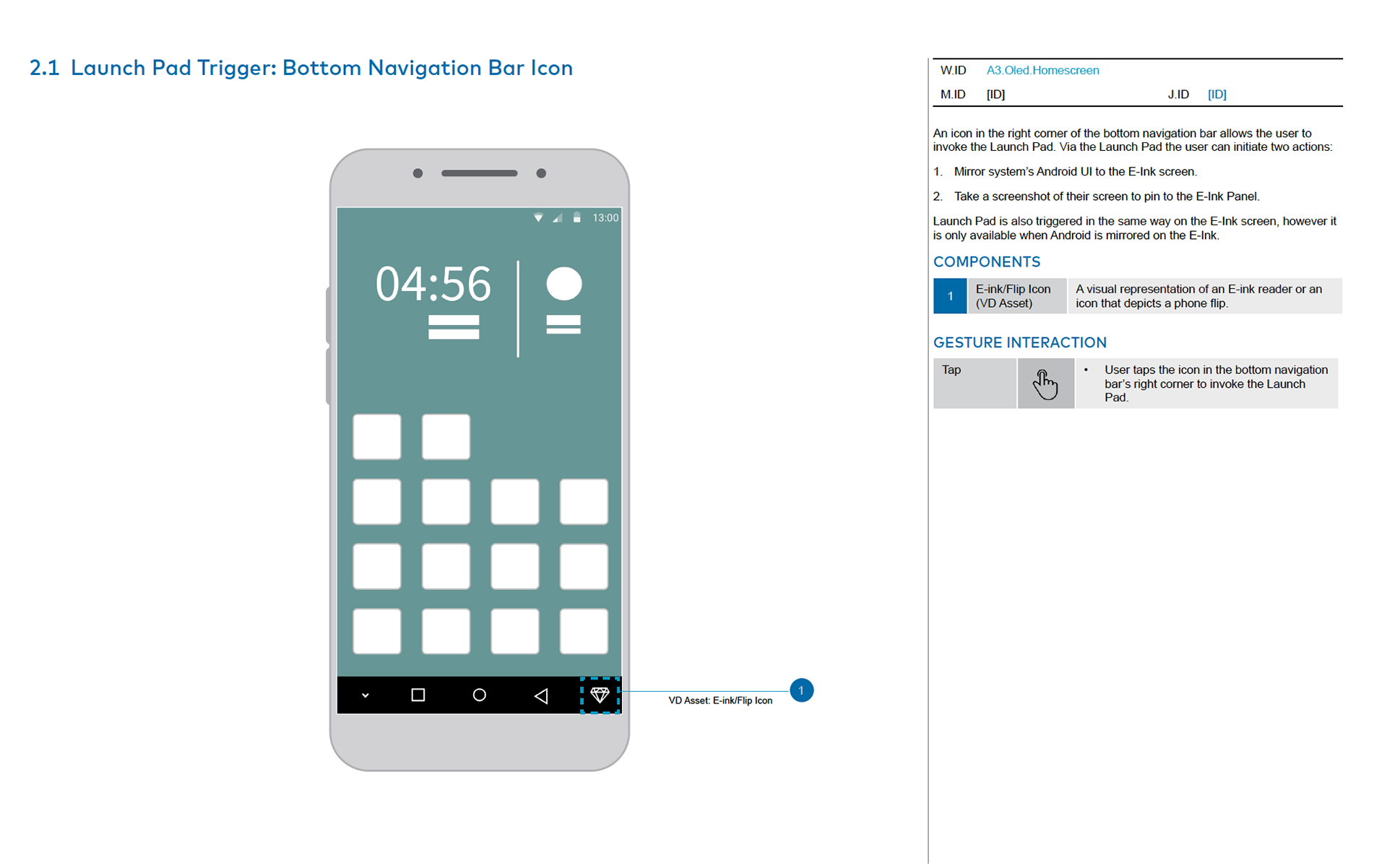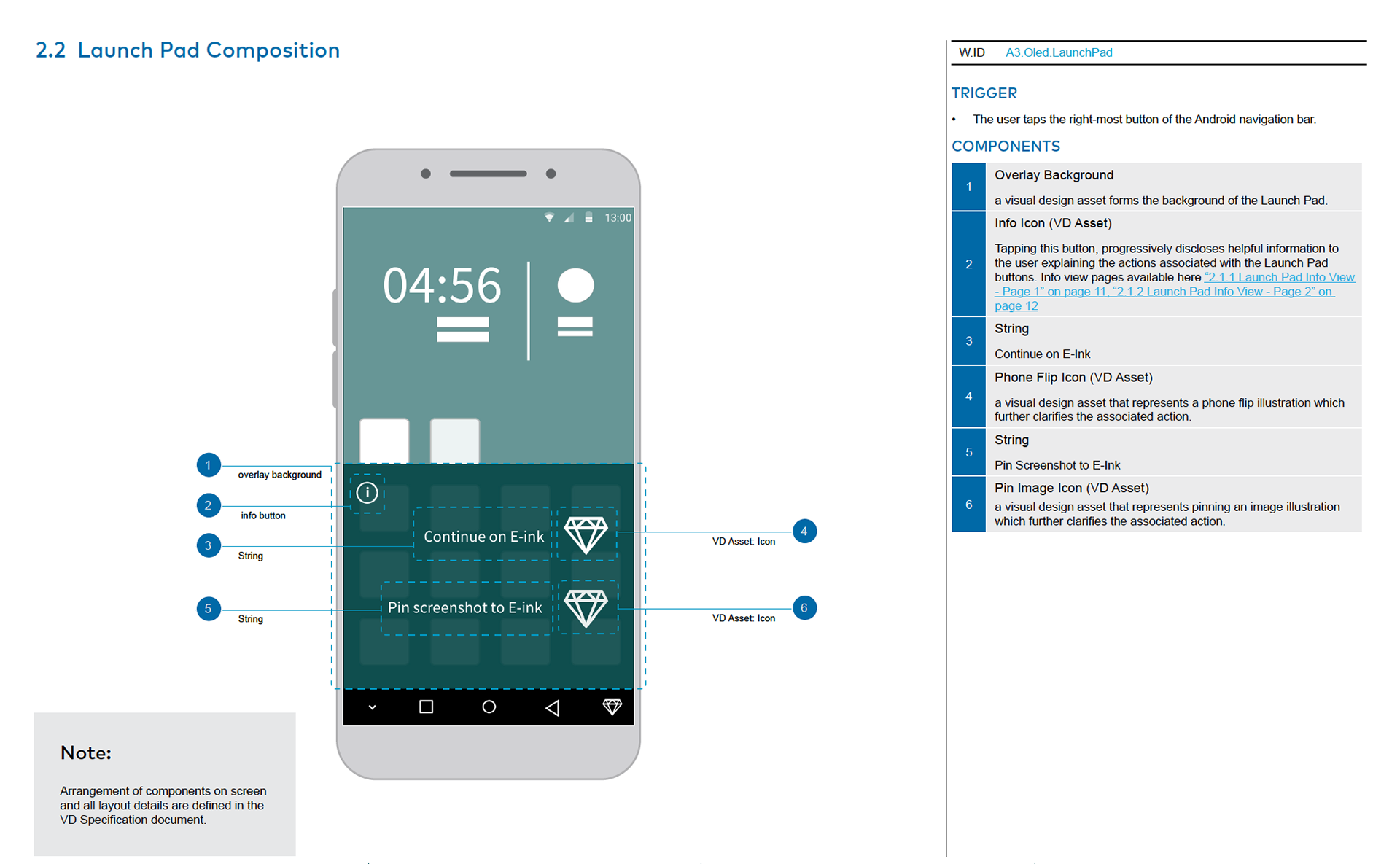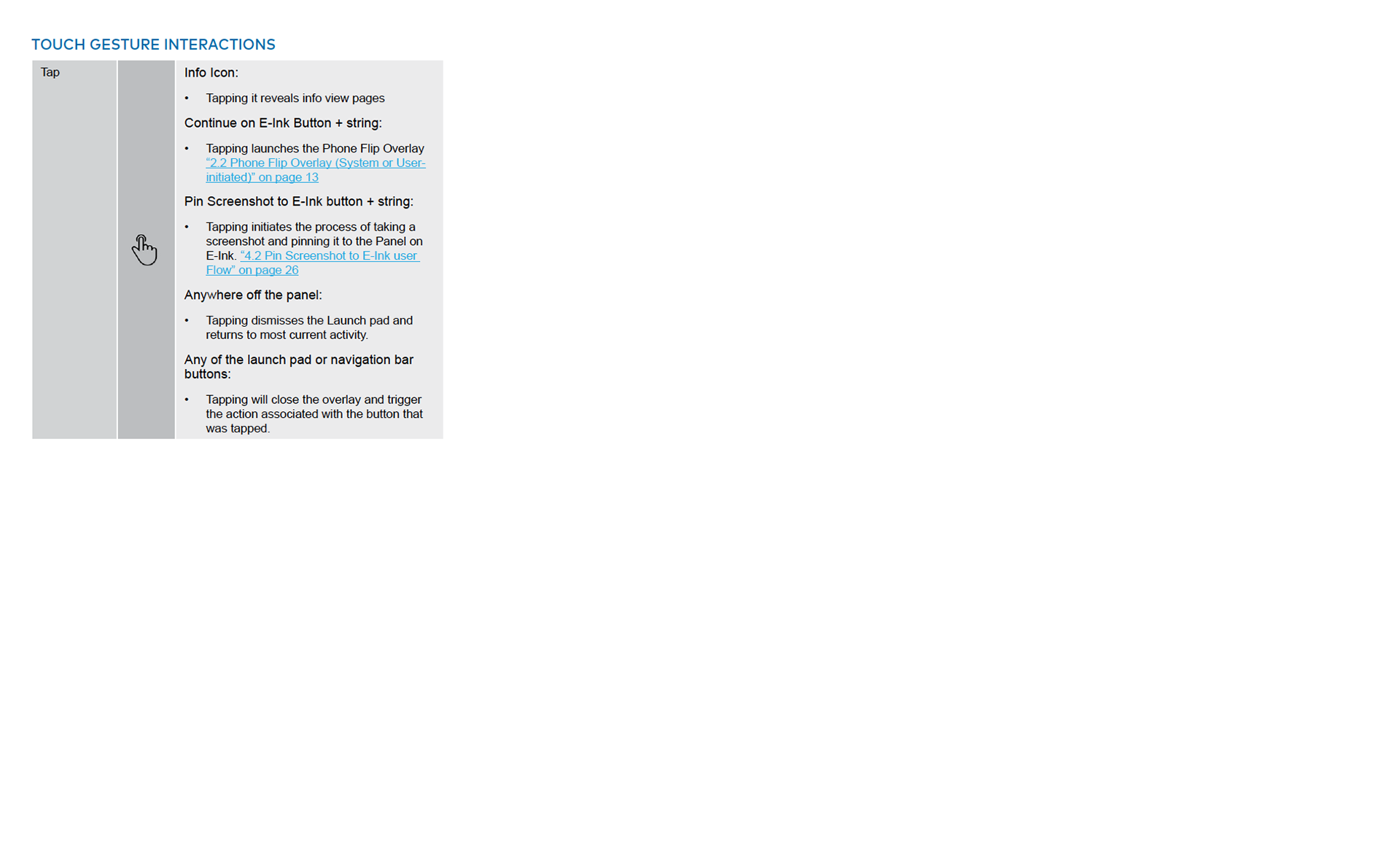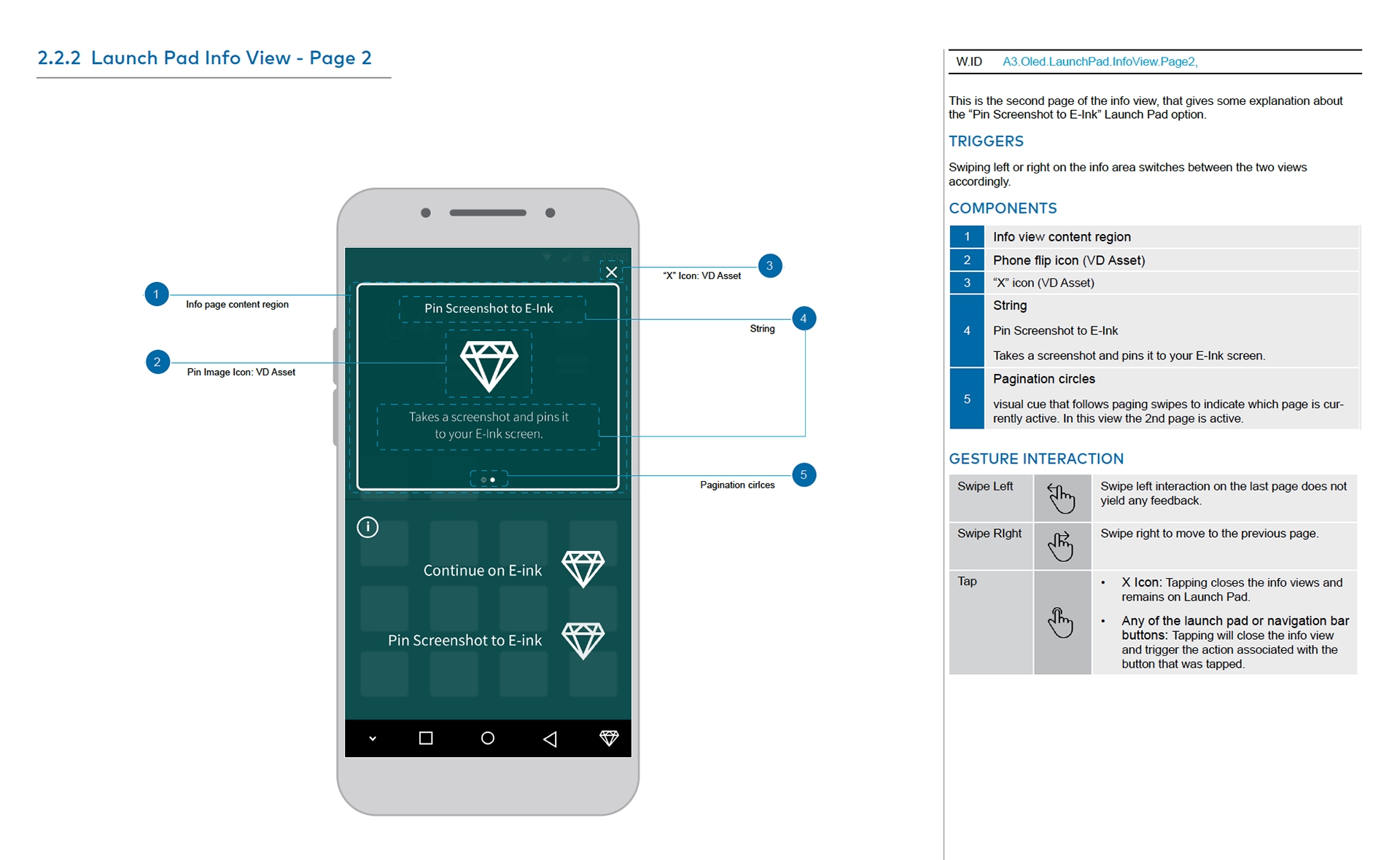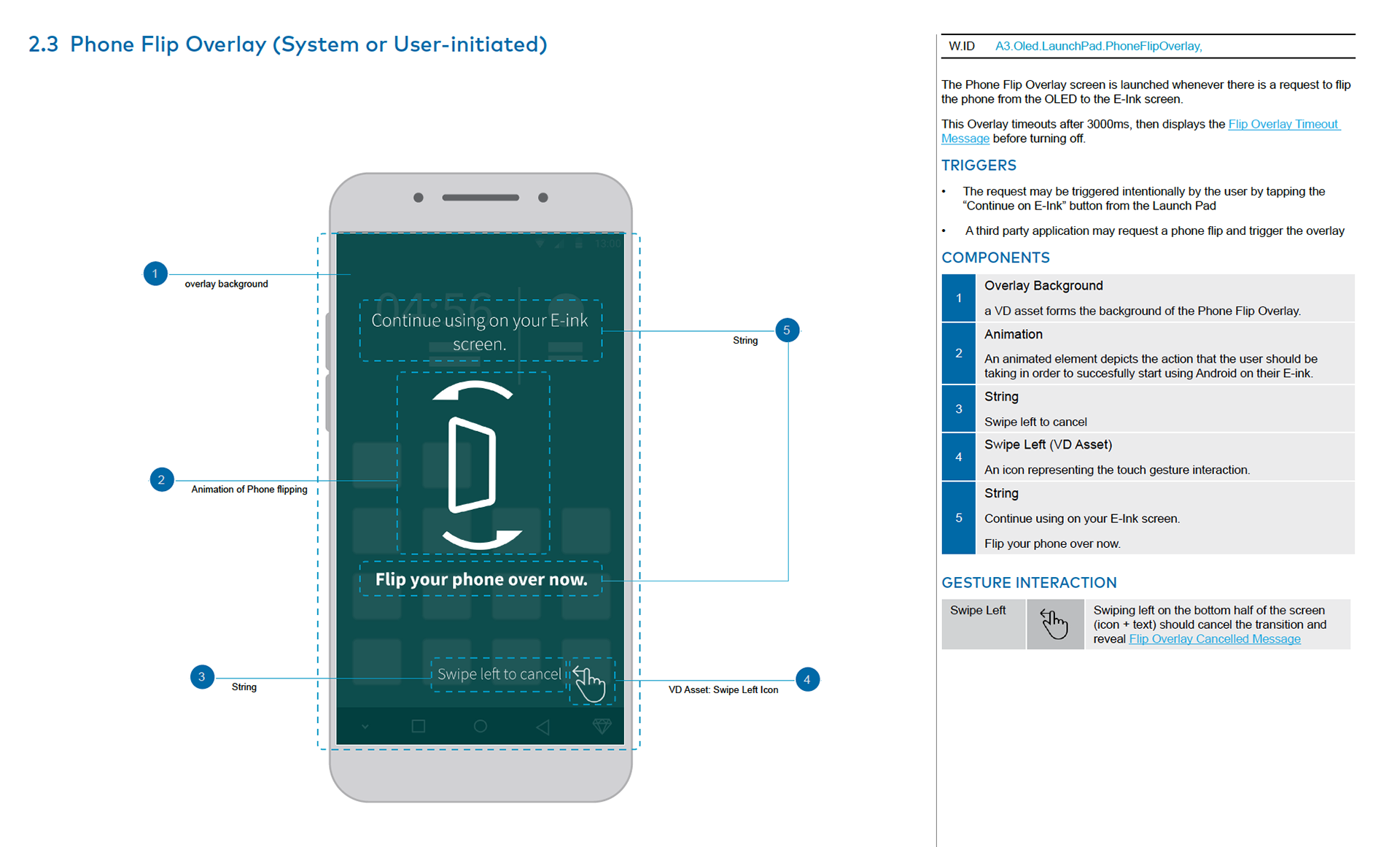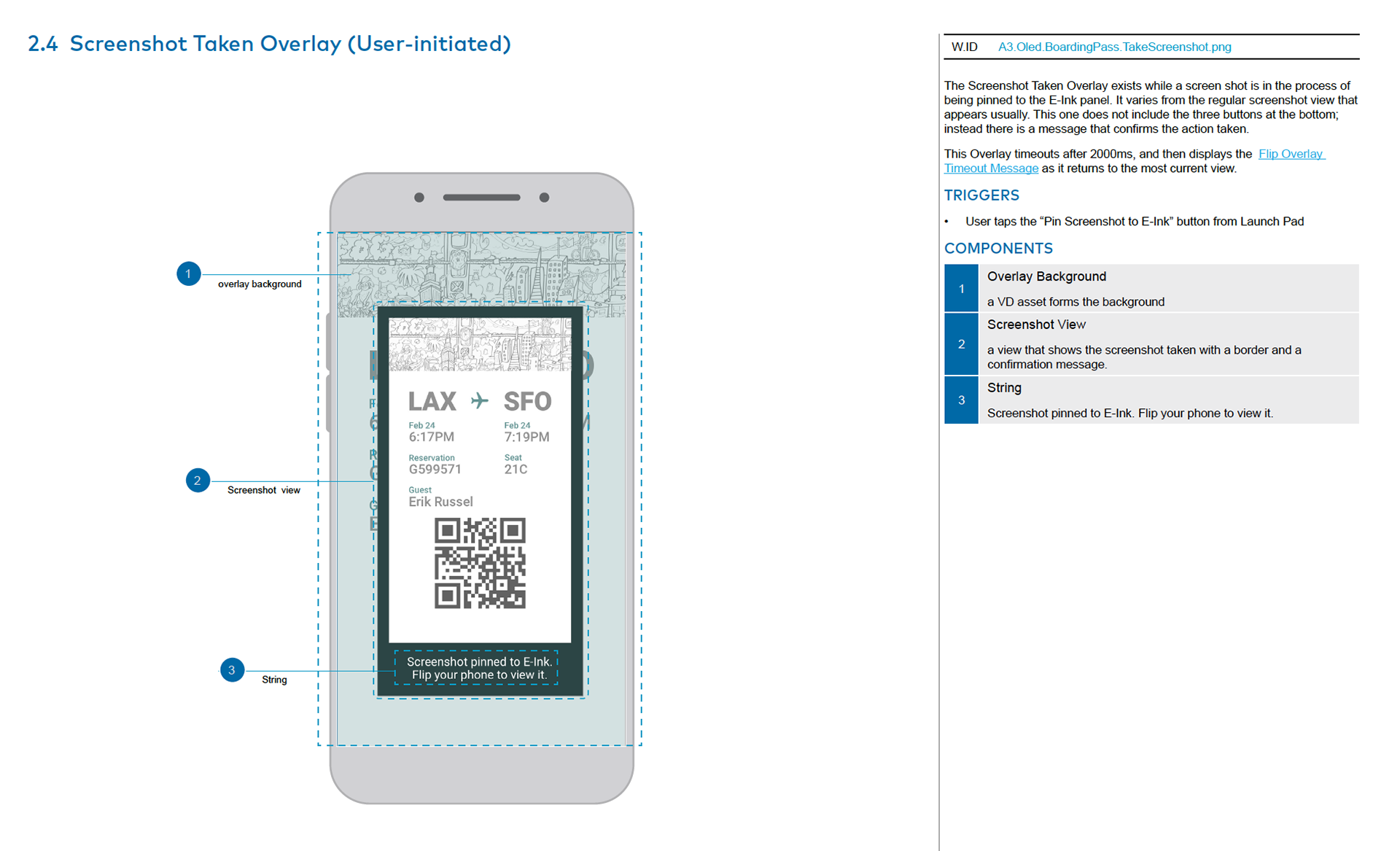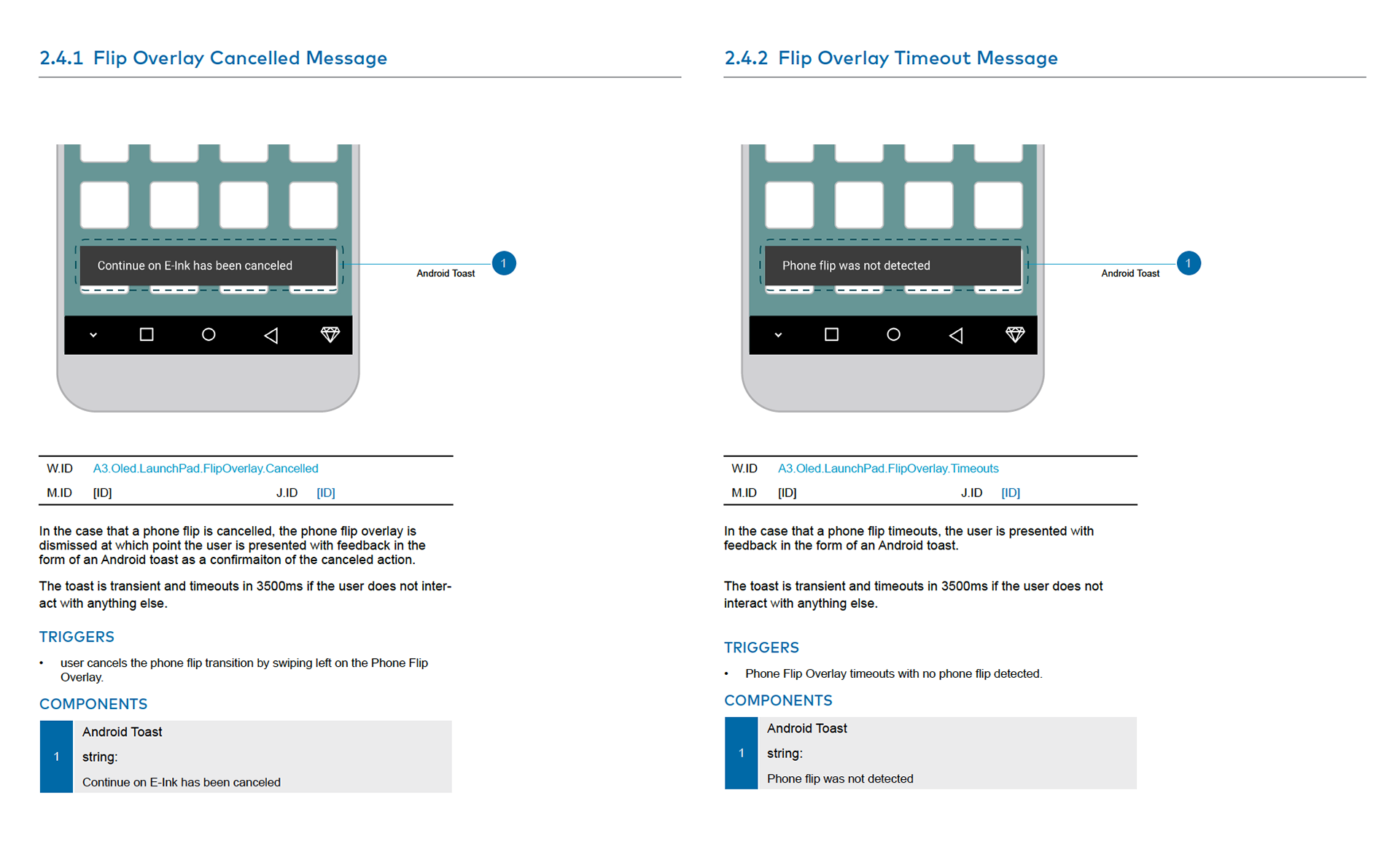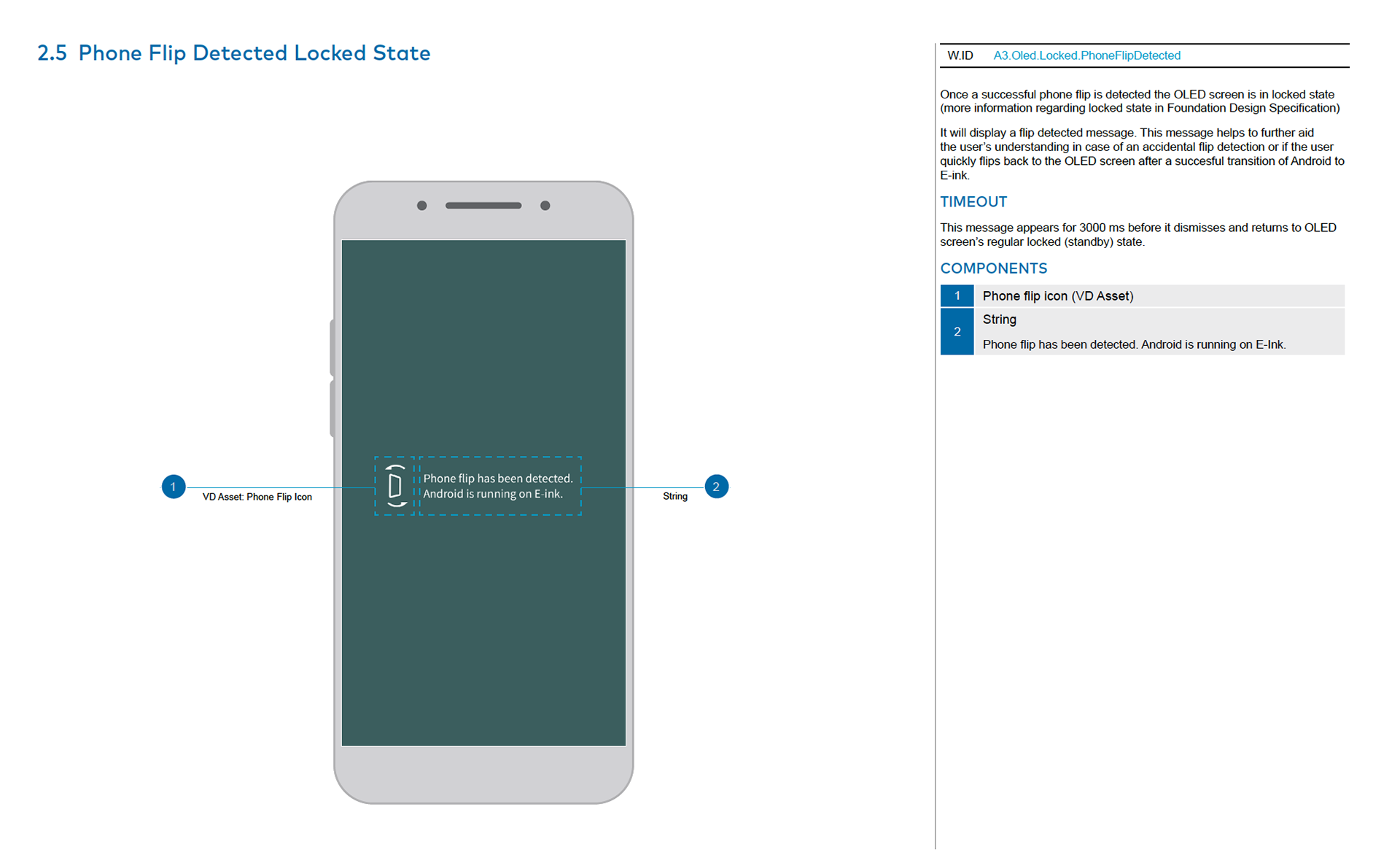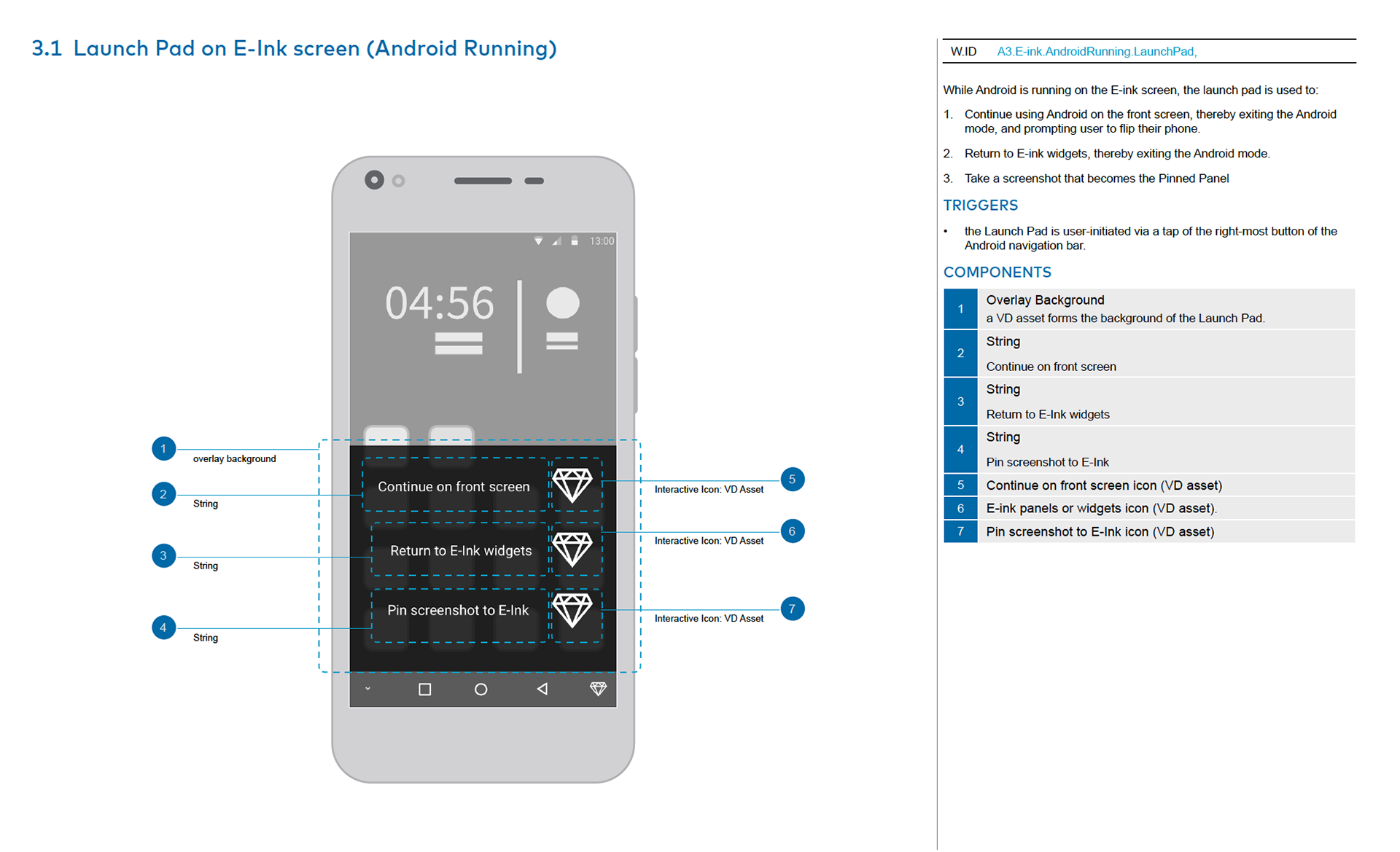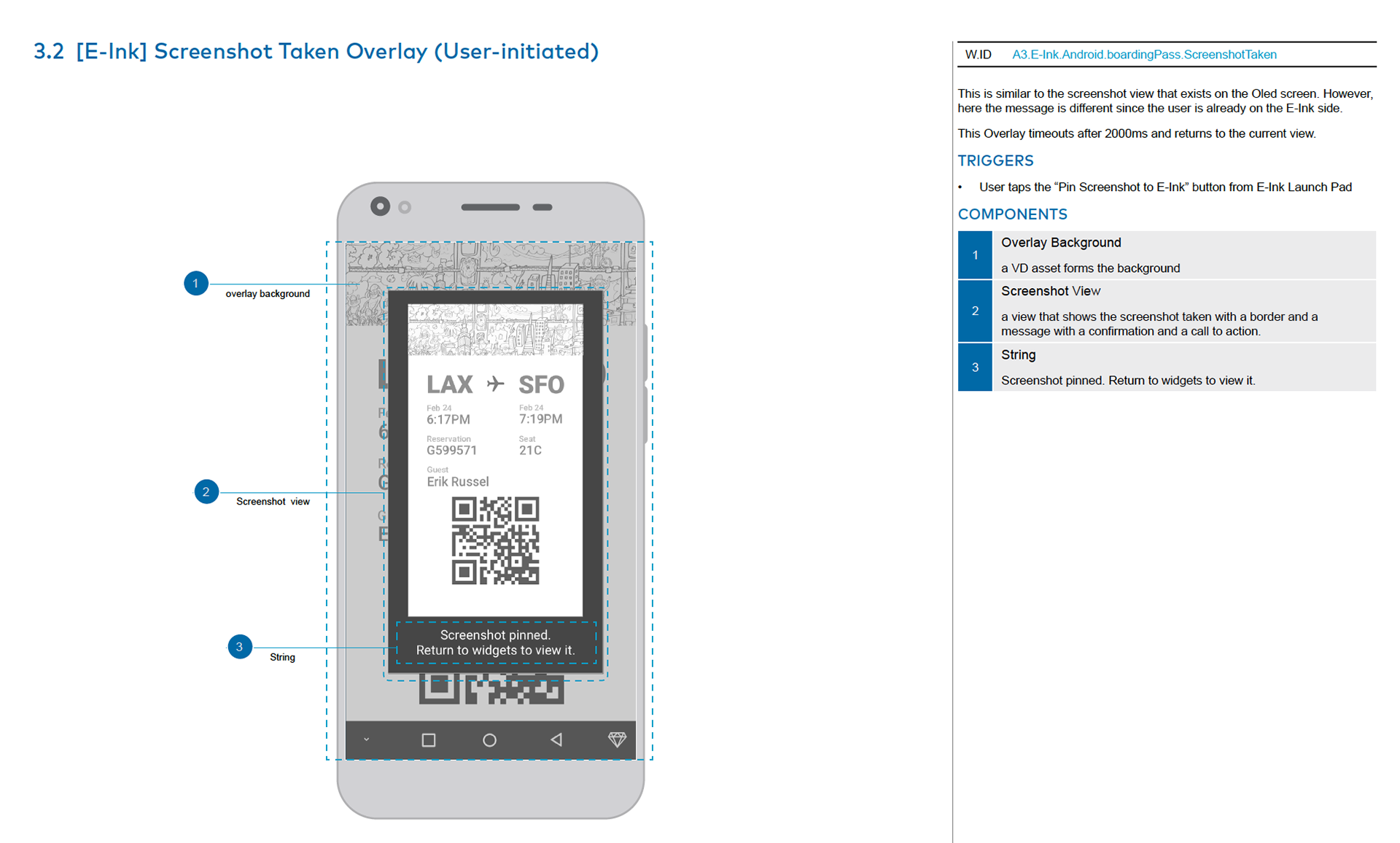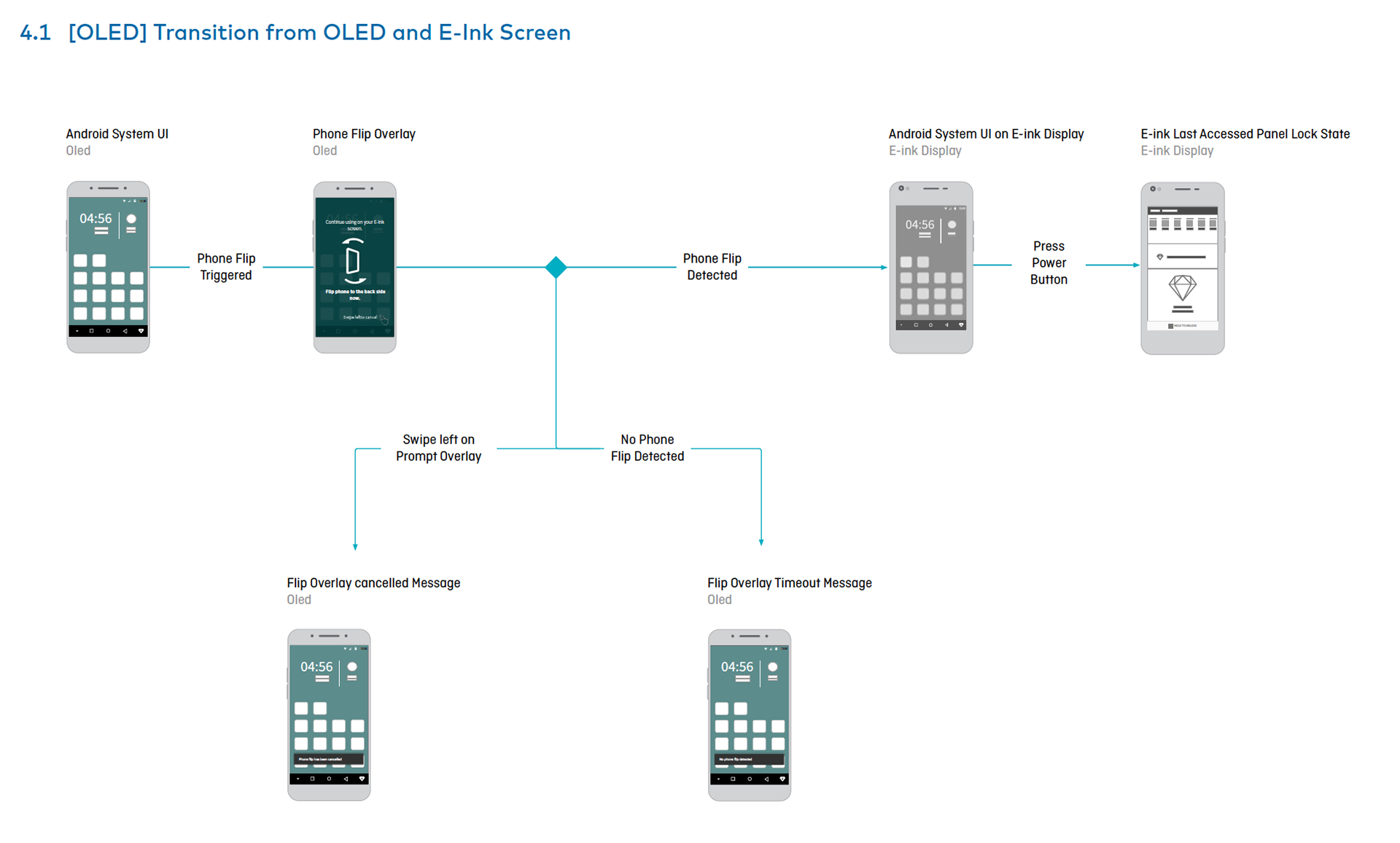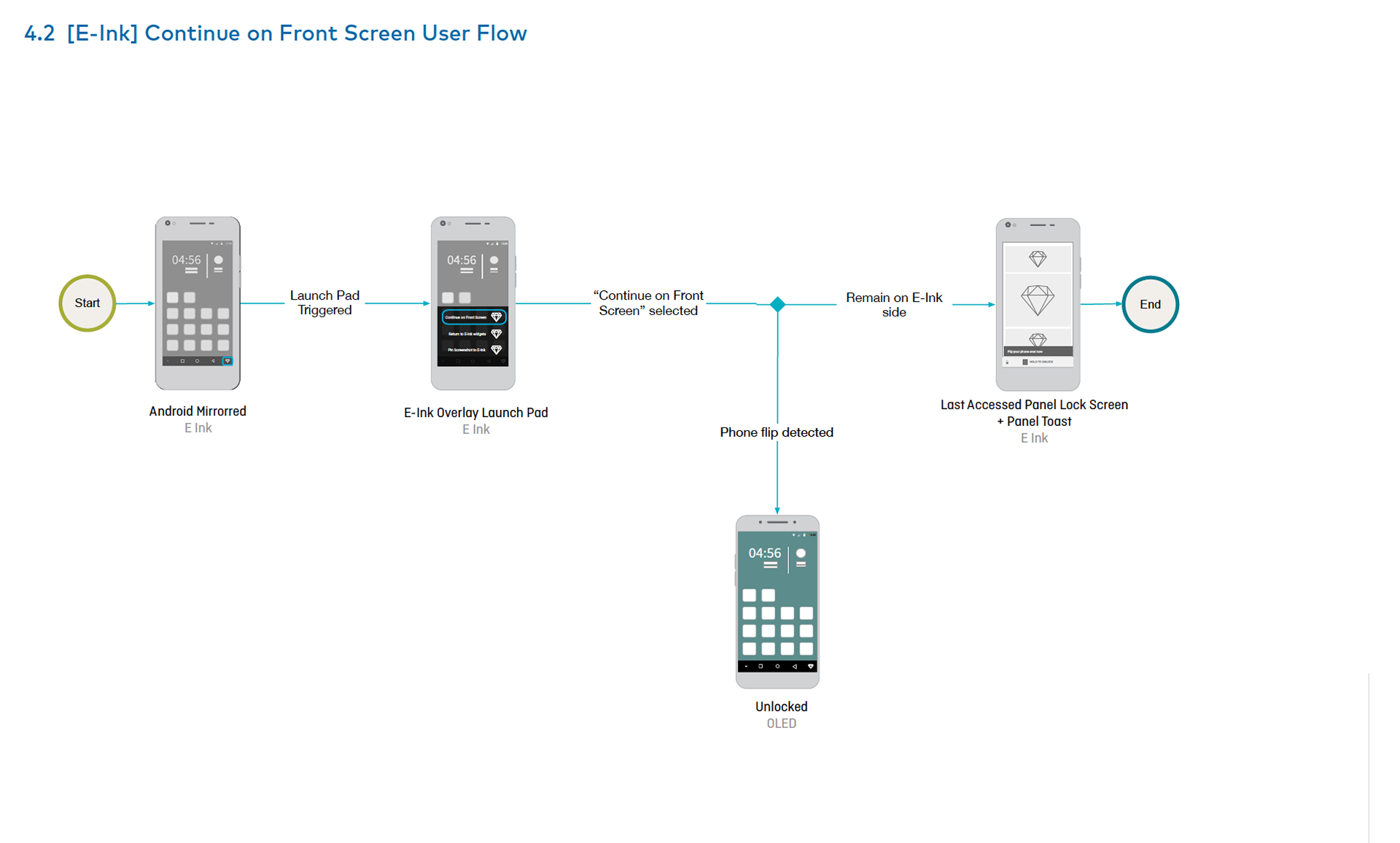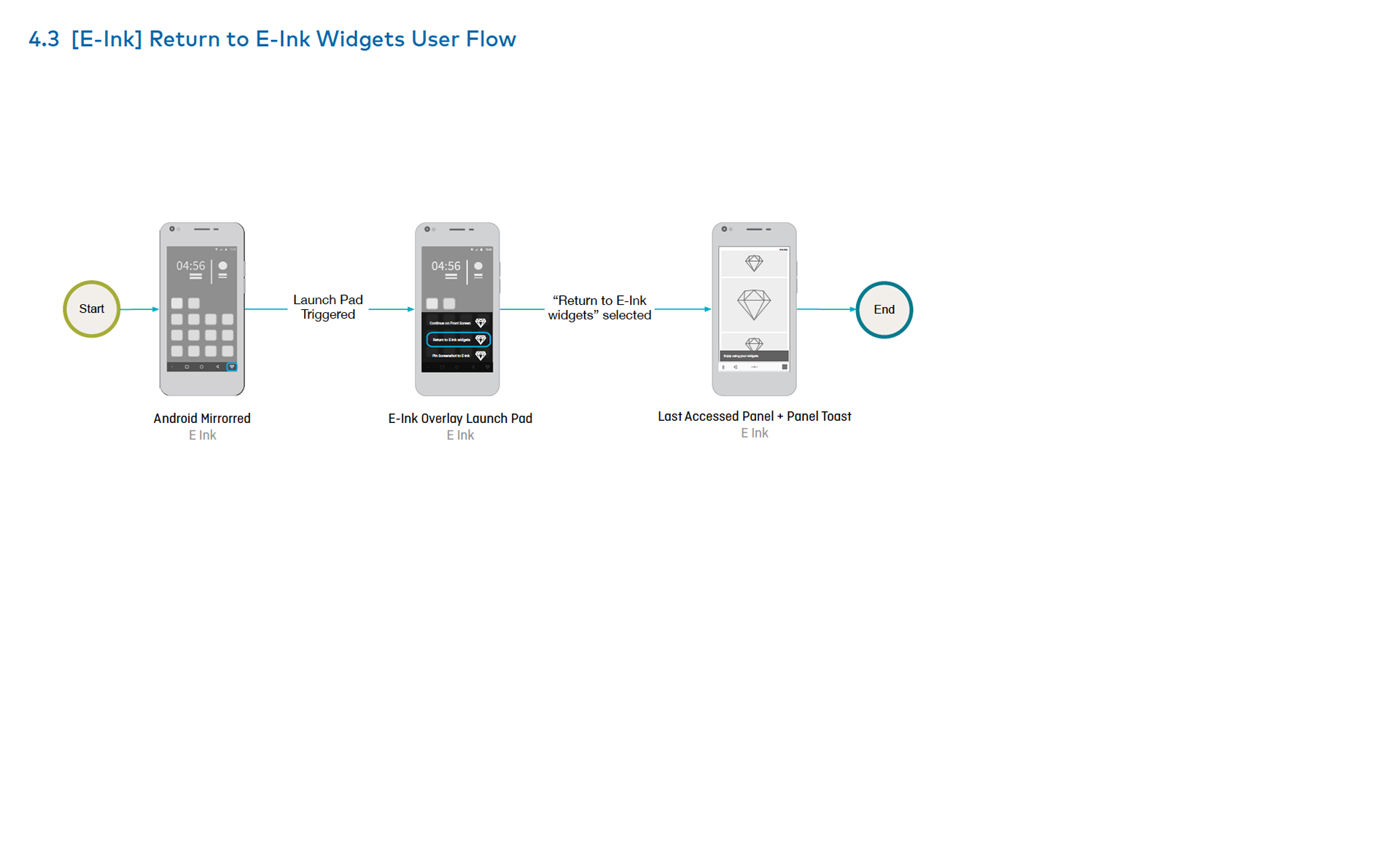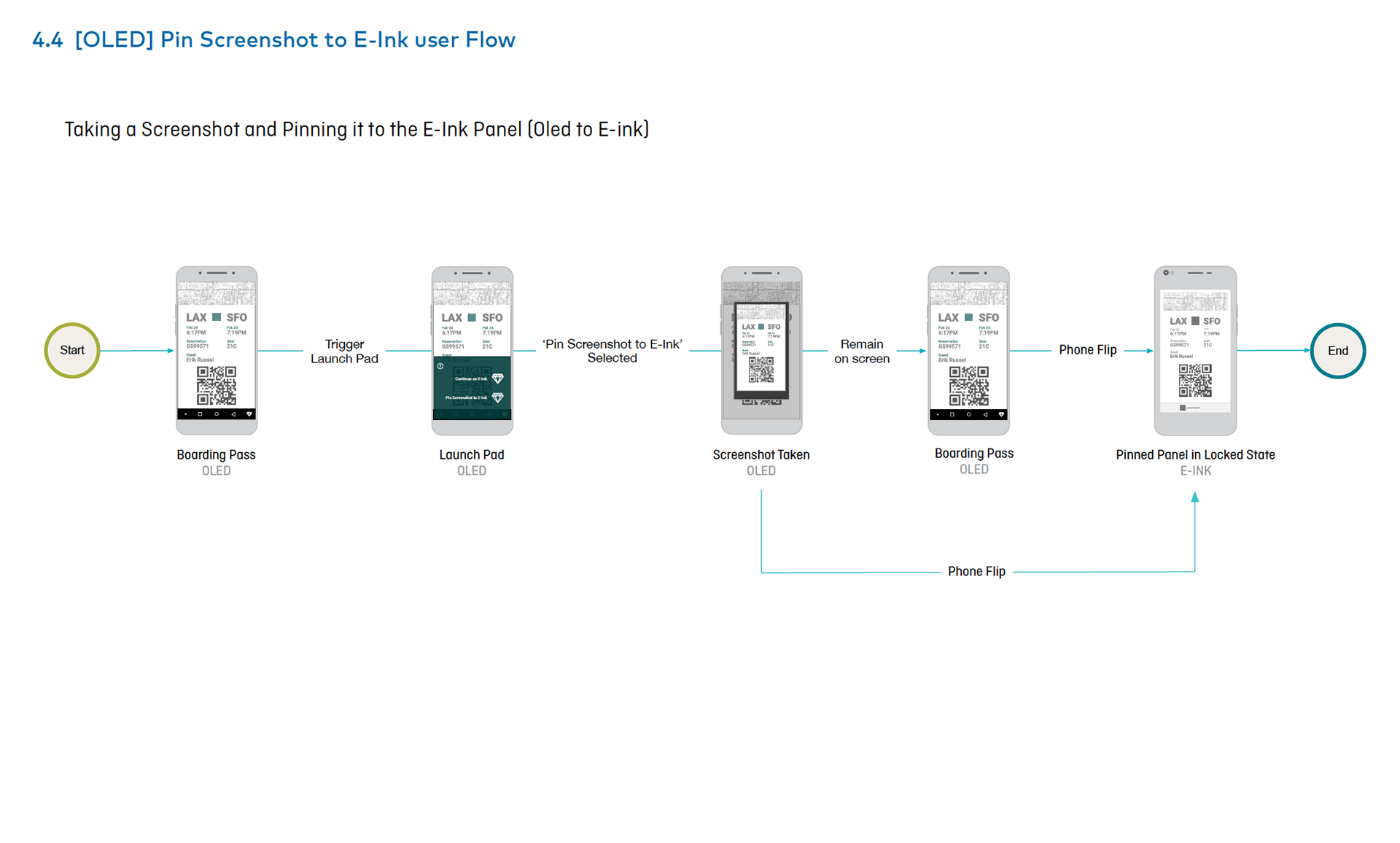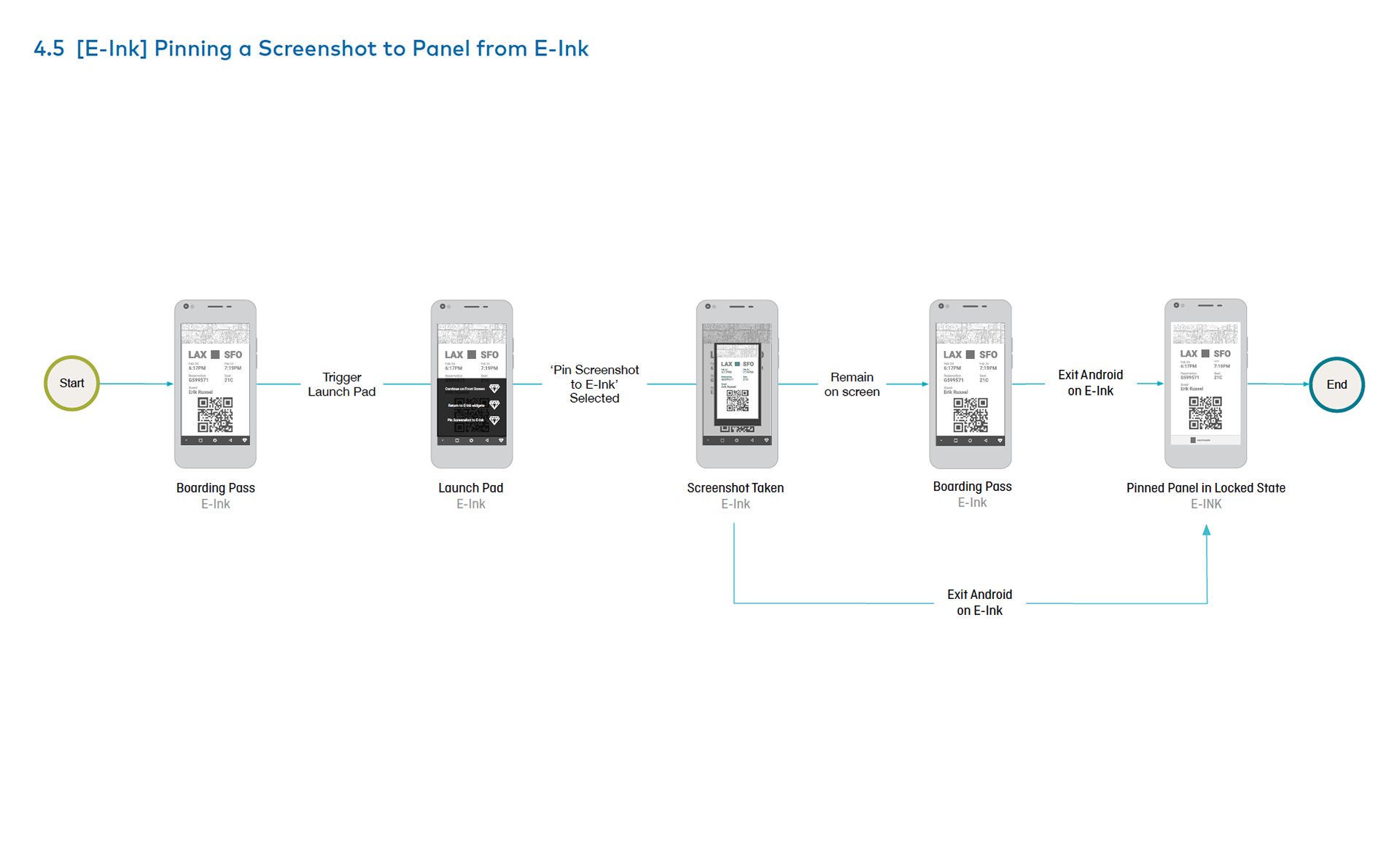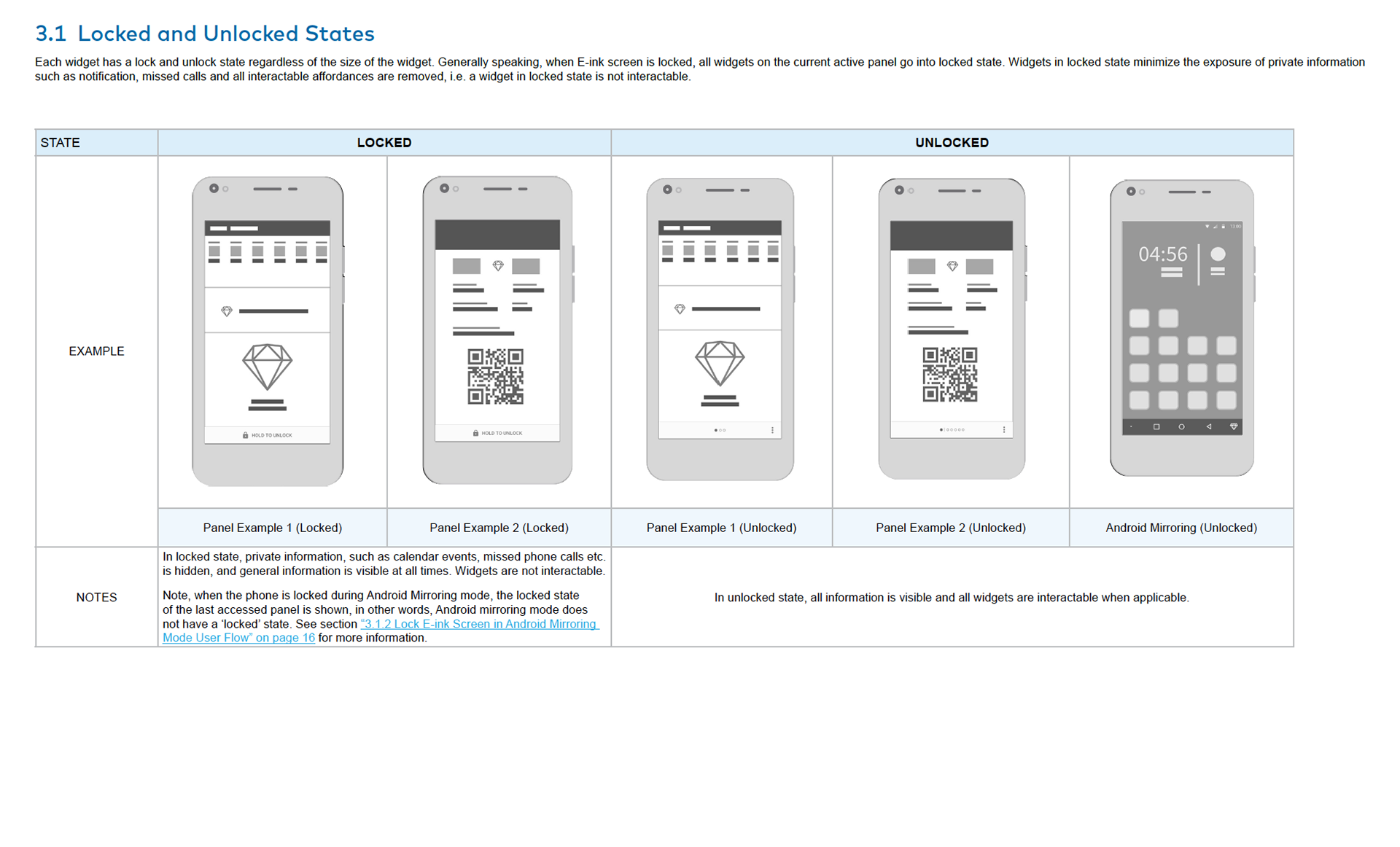 The interaction design wireframes helped formed a blueprint of the content and elements that make up the user interface. Here are some examples of the visual design result: